Opportunity center grand opening aims to connect with faculty, students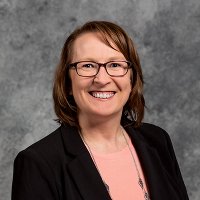 The Wintrode Student Success and Opportunity Center will be hosting its grand opening April 6-8 in three separate events meant to introduce faculty, students and the public to the center and provide additional information about its services.
"We wanted to make sure that we are communicating well with the campus community about what the opportunity center is and about that related Student Success Network," Jody Owen, director of the Wintrode Student Success Center, said. 
The first event Wednesday will be the Student Success Information Fair in the Volstorff Ballroom from 2-4 p.m. This will be an opportunity for attendees to learn more about what the opportunity center does, as well as visit booths for other South Dakota State University offices and programs represented by the center.
"Our target audience is really faculty and staff, although we certainly welcome students to attend as well," Owen said. "We'll be sharing information that faculty and staff need to know, so when students approach them and they have questions or concerns, the faculty and staff know what resources are available and can help get the students connected to the right resources."
President Barry Dunn and Dennis Hedge, provost and vice president of academic affairs, will also speak at the information fair at 3 p.m.
Next, the center will host an Open House from 4-5:30 p.m. Thursday. Visitors will be given a tour of the building, learn about what services are available and talk with staff members. Refreshments will be provided, as well.
Finally, the Virtual Open House will be held from 11 a.m. to 12:30 p.m. over Zoom. 
"We're going to do a Virtual Open House knowing that the students, faculty and staff that we serve and work with aren't all physically here on campus, or their schedules may not work with the in-person activities that we're hosting," Owen said.
A Zoom link for the event can be found on the SDSU website.
Owen says the opportunity center has been busy since its official installation Jan. 10. Along with taking on the services like tutoring hosted by the former Wintrode Student Success Center, the opportunity center has also been sharing information about what it does with other programs around campus.
"We've done, I would say, probably eight presentations, both on and off campus, to different offices and organizations that have requested additional information about the opportunity center and its services," Owen said.
After the grand opening, the next project will be to bring together offices in their Student Success Network and student groups to talk about what the greatest needs are of students on campus.
"Once we've identified those key priorities, the opportunity center will work with those offices and people across campus to try to fill any gaps that we have in supporting students and helping to meet those needs," Owen said.
The center will also be working over the summer by presenting information and hosting activities at New Student Orientation to inform incoming students about these programs at SDSU.