Prospective students interview for prestigious scholarships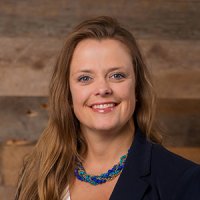 South Dakota State University's Admission's Office invited prospective students to campus late last month as an opportunity to visit campus and interview for prestigious scholarship awards.
Scholars and their families started the Distinguished Scholar Event at the Alumni Center, where they were welcomed with a recognition program and brunch. 
Students also heard from President Barry Dunn and listened to an informational session with the Fishback Honors College. They mingled with current undergraduates, faculty members and staff and made academic appointments with the programs of their choice. The individual interviews were conducted at designated times throughout the day.  
"Our Distinguished Scholars Event does include the main component of scholarship interviews, but we pull in all elements of SDSU for the students to experience," Lisa Schramm, assistant director of admissions, said.
The university and the SDSU Foundation have committed to work together to provide scholarship opportunities for students. The most prestigious scholarships are made possible by their distinguished supporters.
 The Distinguished Scholars Program began in 1962. 
Formerly called the Briggs Scholarship Weekend, in honor of donor Stephen F. Briggs, the name was changed to the current Distinguished Scholars. Additional donors expressed interest in contributing to the event over the years, so to celebrate them, the name of the event was adjusted, according to Schramm.
The event is crucial in recruitment and affects SDSU's enrollment directly. 
"The experience of Distinguished Scholars as a whole makes a tremendous difference for high school students going through their college search," Schramm said. "It gives SDSU the opportunity to show students how great of a fit we could be for them in their academic experience." 
To be selected for the Distinguished Scholars Program, high school seniors submitted the general scholarship application. Then, depending on the student's cumulative GPA, ACT/SAT score, and leadership and extracurricular involvement, eligible student applications were put into a pool to be reviewed. 
This year, over 600 applications met the initial criteria. Of those applications, about 50 students were chosen.
The scholarship award ranges from $3,800 to $8,000 and is determined by the student's application and interview. 
Carley McMacken, the coordinator for the Distinguished Scholar Weekend event, said the event is something the Admissions Office looks forward to. 
"We get a chance to host some of our brightest and best students and hope they leave with an excellent view of SDSU," McMacken said. "We hope it helps move SDSU to the top of their list."
Students awarded through the Distinguished Scholars event are expected to maintain a 3.0 cumulative GPA to retain the scholarship each year. 
Caleb McGregor, a senior from Webster Area High School, was one of the students selected to interview. Next fall, he plans to attend SDSU and major in ag engineering with a minor in agronomy.  
"I am extremely grateful for the opportunity," McGregor said. "It gives me a chance to follow my dreams of becoming an ag engineer for John Deere."