Saving this summer to prepare for next semester expenses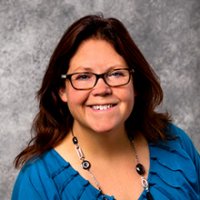 You have made it through another semester of college. Summer break is just a few days away. What are your plans?
Whether you will be continuing to take classes, completing an internship or working, make a plan for the money you earn this summer to prepare for the next semester.
Funding
How much money do you need to fund the next two semesters of college?
Include tuition,  books and supplies, housing and other living expenses like food and transportation in your plan. If you will continue to live on campus, use your expenses from this past year as a guide.
If you are going to move off-campus, your expenses will change, so calculate your housing expenses (including utilities, food and transportation.)
Determine the amount of money you know you have to pay for your expenses like financial aid and savings. Calculate the difference.
Having this information will help you determine how much you need to earn this summer. Remember, you have calculated expenses for both semesters, so if you have a large deficit, you will know if you need to plan on working during the semester.
Savings
Knowing what your expenses will be for the semester will help you determine a savings goal for the summer. Calculate your expenses for the summer and include housing, transportation, food and entertainment.
Consider any trips you might be planning, then, estimate your earnings to determine how much you can reasonably save for college. If you have high expenses for the summer so your savings will be minimal, spend time seeking other sources of financial aid.
Many scholarship application due dates have passed, but there may be other opportunities.
Taking the time now to determine financial needs for the next semester can help you save money and reduce your overall costs for college.