HB 1076 alive despite deferral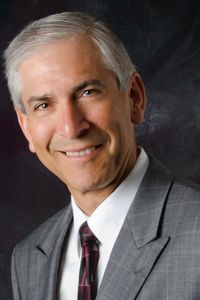 House Bill 1076, which would require a birth certificate to reflect a person's biological sex, has been revived by the House of Representatives after being narrowly defeated in committee Tuesday morning.
Introduced by Rep. Fred Deutsch, the bill seeks to unify circuit courts on rulings regarding changes to sex designation, as some courts have allowed requests for changes and other have denied them. 
It also states that allowing someone to change their vital records "in accordance with their subjective identification or feelings about their sex" would negatively impact the government's ability to keep accurate records based on sex.
"Having a clear, biology-based definition of sex is also important to South Dakota because we are responsible to maintain public trust by providing reliable definitions and records, upon which, citizens and the judiciary may rely," Deutsch said.
Deutsch cited several situations in which records of someone's biological sex may be used, including identifying differences in life expectancy, identifying disease and treatment responses, evaluating socio-economic inequalities, identifying criminals and preventing identity theft and fraud based on sex.
The revival comes after a "smoke-out," or invocation of Joint Rule 7-7, in which a lawmaker, after having their bill defeated in committee, can request that committee send the bill to the floor for further action with support of one-third of the members elect. According to the rule, the bill must be delivered to the full chamber by the next legislative day.
"Accurate birth certificates are essential," Heather Smith, executive director of the American Civil Liberties Union of South Dakota, said in a press release. "If this bill becomes law, South Dakota would be depriving transgender people who were born in South Dakota a birth certificate that accurately reflects who they are."
HB 1076 was deferred to the 41st legislative day, effectively killing the bill, in a 7-6 vote during its hearing with the Health and Human Services committee. However, at least two-dozen house members stood to revive the bill Tuesday afternoon.
The Health and Human Services Committee voted to deliver the bill to the floor without recommendation.  
Deutsch said that no South Dakota judges had expressed to him the lack of laws regarding birth certificate changes was a problem, according to an article published by the Argus Leader. 
Additionally, legislative findings presented in his draft of the bill, which are the rationale behind his call to action, were not found by the Legislative Research Council, but instead by an "independent" group of scientists, according to Deutsch.
The ACLU of South Dakota cited reasons as to why this bill would be harmful to trans people in South Dakota. In a 2015 U.S. Transgender Survey, almost one-third of transgender people whose name or gender on vital records did not match their perceived gender reported they were harassed, denied benefits or services, discriminated against or assaulted.
The Office of Vital Records of the South Dakota Department of Health, a governmental body, has also stated in court cases regarding birth certificate amendments that "the Department of Health understands that the term 'incorrect data' can mean any item on a record which is incorrect, including sex," as cited in Deutsch's bill.
Last year, Deutsch also introduced HB 1057, an unsuccessful bill criminalizing medical professionals for prescribing certain medical treatments to trans youth younger than 16. 
According to Janna Farley, communications director of the ACLU of South Dakota, there have been at least four major bills before HB 1076 that targeted transgender people. These include the "bathroom bill" in 2016, a bill to prohibit gender identity discussion in schools in 2018, a bill prohibiting high school students from playing sports that align with their gender identity in 2019, and HB 1057 in 2020.
"It's disturbing that legislators are spending so much time attacking vulnerable transgender youth and the LGBTQ+ and Two Spirit community as a whole," Farley said.
Though the number of transgender people living in South Dakota could not be found, there are nearly 200,000 LGBTQ+ people living in the state, according to the Movement Advancement Project.