How to Avoid the $43.79 McDonald's Value Meal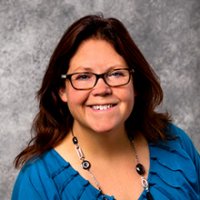 You are about to hear a cautionary tale that will have you rethinking your trip to McDonald's. It was a November much like this one, with drastic changes in weather and looming project deadlines and exams. Finals are around the corner and family was breathing down my neck trying to figure out when to schedule time with my mom's side, my dad's side, my grandma's neighbor's cousin's side. It's also the time when I was thinking about gift-giving (thank you Amazon Prime days). 
So here I am, craving the crisp saltiness of French fries. I had bills to pay, rent with a check and a few others online. All in all, not my favorite way to spend money, but a Big Mac makes everything better so I splurged the $8.79 (and of course I never carry cash so I had to pay with my debit card) to make my day a little sunnier.
Then the next day I received an email from my bank letting me know my funds were insufficient and I had an overdraft fee of $35 because I had only $5.42 in my account when I bought that meal. The rent check had processed bringing me my balance very low for the month. The check my grandma had slipped me hadn't been posted yet. I had already overspent because I hadn't budgeted for my friends' birthday party. A pick-me-up of $8.79 had turned into a $43.79 purchase because I wasn't timing my income and expenses with my spending. 
What can you do to avoid the $43.79 McDonald's Meal?
Know your fees

– If I had known the cost of an overdraft, I would have made sure I knew how much was in my account before I swiped my card.

Balance your checkbook

– Having a running total of where your account is can help you when you aren't able to check your account balance online and doubles as a way to catch fraud. It's as simple as having your last total and then adding and subtracting amounts as you get paid or spend money throughout the month.

Stick to your budget

– If I hadn't overspent on an unexpected expense (friend's birthday), my account wouldn't've been so low. 

Emergency savings

– Plan for unexpected expenses by having at least $400 in an emergency savings account.
And for the record, the fries were cold.