Drink deals every broke college students needs
Once in a while it can be fun to get all your friends together and head downtown after a long week of work and class. However, this habit can come with a large price tag if you aren't aware of the different kinds of deals the local bars are offering. 
So, with the help of the internet and the managers of some Brookings bars, here is a rundown on most of the weekly drink deals at some of the most popular spots downtown, you can thank me later.
Skinner's
Like most places, Skinner's has a happy hour that runs from 5-6 p.m. where both pints and wells are just $2. From 6 p.m. until 2 a.m. on Tuesdays there are $2 domestic pints and bottles, as well as $2 well drinks. 
Wednesdays, which are typically one of its busiest days, draws a crowd with a $2 domestic talls special. Fridays they collaborate with Pizza King and provide complementary pizza from 6 p.m. until it is gone. 
Cubby's Sports Bar
A Brookings' favorite doesn't skimp out in the drink deals department. Monday through Friday they have a happy hour that runs from 3-6 p.m. From 8 p.m. to close on Wednesdays is pitcher night starting at $8.
On top of happy hour, you can also get a triple for the price of a single from 9 p.m. until close on Fridays. 
On Saturdays, Cubby's does something different and leaves the deal of the night up to the bartender's discretion. For those of you who want to watch some Sunday football games at the bar and grill, you are in luck because they have $2 off Bloody Mary's and nachos waiting for you. 
Sully's
Did someone say shots? If so, you better head to Sully's for half-priced shots after midnight on any day of the week. From the moment they open until 10 p.m. Monday through Thursday, they have half-priced pint beers and mixed drinks. On Friday and Saturday, they offer $7 domestic pitchers, and "Sunday Funday," as they like to call it, one big happy hour all day.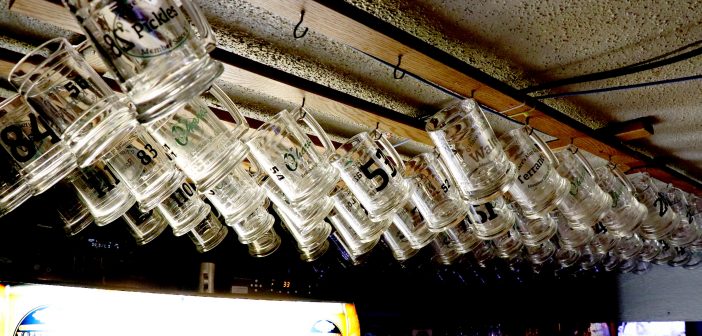 Pints and Quarts
 You might be reading this for the drink deals, but food is also important. What is more important is that P's and Q's has you covered. 
From 4-10 p.m. Sunday through Tuesday they have buy one, get one half off on baskets of food. 
They also have no shortage of weekly drink deals as well. 
On any given day they have a $2 Budweiser and from 9 p.m. to midnight they have $2 one ounce shots. As if that isn't enough, Sunday through Wednesday they have $2 single well drinks and domestic tap beers along with $4 craft taps. 
Wooden Legs Brewery
 Aside from just being a cool place to play games and learn about brewing, Wooden Legs also has $2.50 glasses of wine on Mondays.
On "Wall Street Wednesday" there's a unique game to determine the drink deals that night. 
Sundays have $3.50 house pints on the beers that are brewed right there in the building.