Six trends to try this fall
Fall 2019 is in full swing and so are the trends that come with the change of season. Here are some of the top fashion trends to wear this fall!
 Hair Clips & Scrunchies
As seen for summer, hair clips and scrunchies will continue to be a go-to style. 
These accessories are so great because they can add a pop to your outfit and take it to the next level. Another nice aspect of these easy accessories is the fact that they are so cheap. Most range between $4 and $10.
Western-Inspired Everything
From boots to hats to belts, everything Western is trending. 
The key to the Western trend is to mix it in with other styles. You don't want to wear just western pieces from top to bottom. 
An example of an outfit may look something like this: white boots, mom jeans, a belt with a large metal clasp and a chunky sweater to finish off the look. This look allows you to wear normal fall pieces from your closet while adding a little bit of something else to your outfit.
The Flare is Back
Love or hate them, flare pants have resurrected from the 70s. 
Whether it's a pair of denim or orange corduroy, expect to see all the flare this season. So how do you wear them?
The answer: however you want. A top and cardigan would look fabulous, but so would a chunky knit. Anything goes with this trend. 
As far as shoes go, a pair of boots, heels or wedges go great, especially if the pants are on the longer end. If you don't need the extra height, a simple pair of sneakers or flats will do.
Animal Prints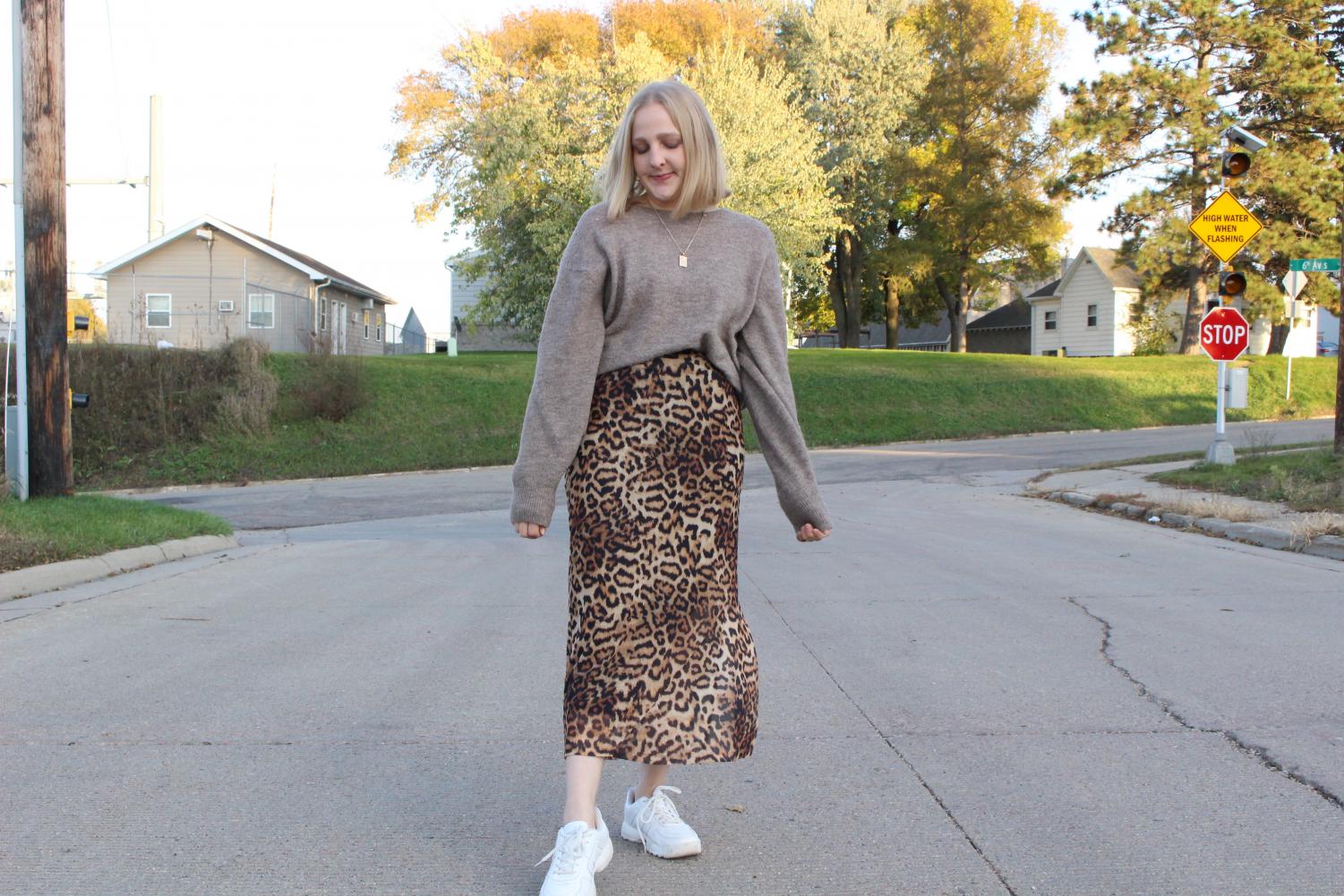 It's no surprise that animal prints are on the rise! Instead of fizzling out, the prints are making a comeback this fall.
One of these rising prints is the cow print. Belts, shoes, tops, dresses and much more are coming in with the cow print.
Neon and multicolor snakeskin is also being revived. This trend is often found on belts and booties. Because it is a bolder statement, these pieces would go well with a basic, more simple look.
Then, of course, there is the much-loved leopard and cheetah print merchandise that the fashion industry just can't get enough of. Some say that it's even here to stay for good. 
If you want to hop on the bandwagon with this trend, a simple pair of boots or a belt is a great way to start. For this fall, there is a lot of hype in the long leopard printed coats, crewnecks, sweaters, cardigans and just about everything else you can imagine. 
Bold-Colored Sweaters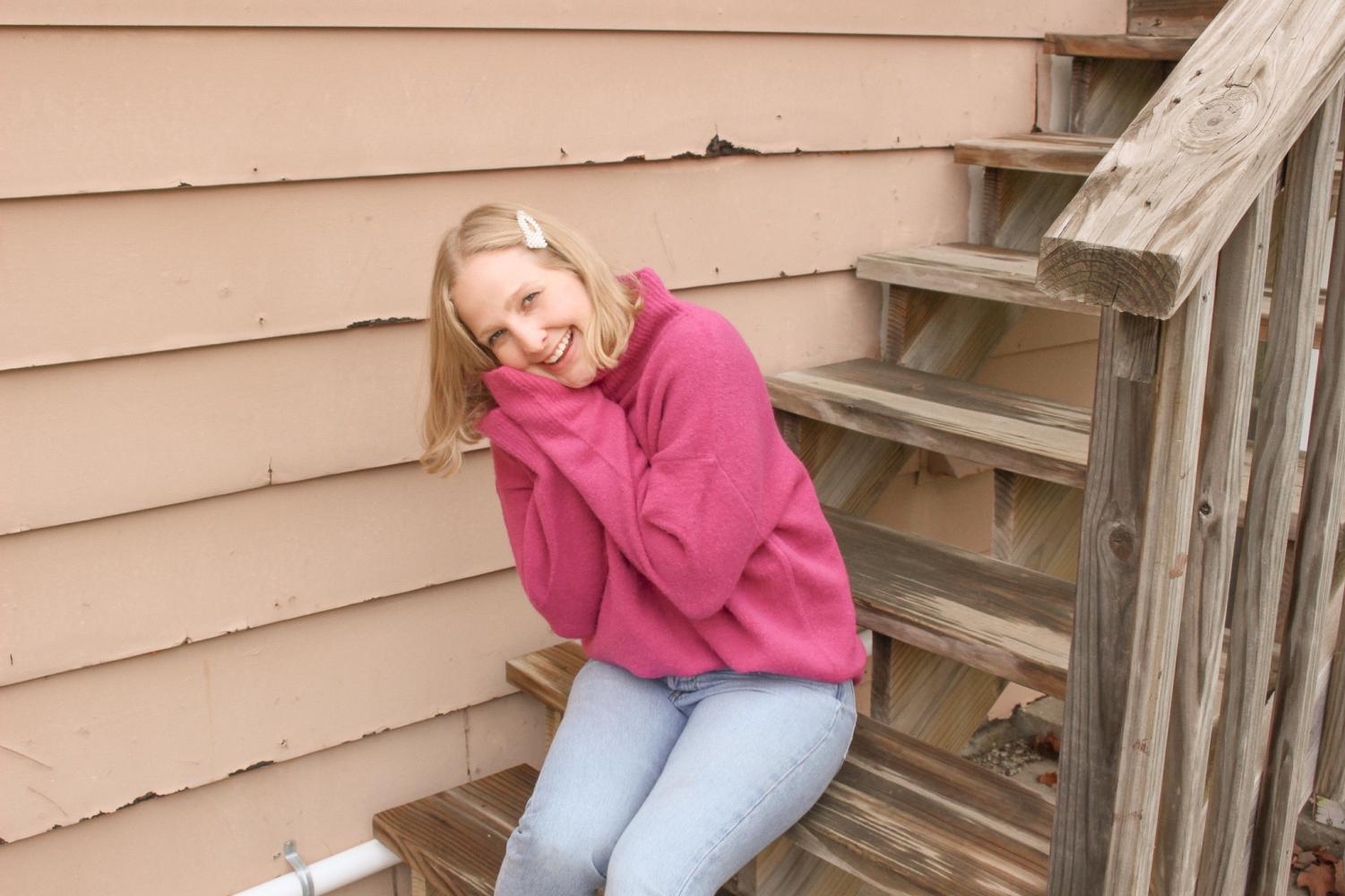 Summer 2019 brought so much sunshine and color, and not just with the weather. The trends were bright, colorful and bold, and fashion icons and influencers couldn't get enough of it. 
As the weather transitions into fall, those same colors and excitement are being brought along to the chillier season. 
Bright pink sweaters and pastel, fuzzy blue cardigans are filling the window displays. These pretty colors can go with a pair of leggings, leather skinnies and any pair of denim – perhaps even a flare cut leg!
Teddy Bear Wear
We started to really see the teddy bear-styled jackets the last couple of autumns, and this year is no exception! 
They are found everywhere in all different colors and styles. These jackets are great at fighting the horrible South Dakota winter in style. They also work well with layering tops and even other jackets underneath them.
Just because the weather is getting cold doesn't mean you can't still have fun with the latest trends! Colder weather just means getting to layer on more fun pieces. These are just a few of the fun looks you can wear for this season.