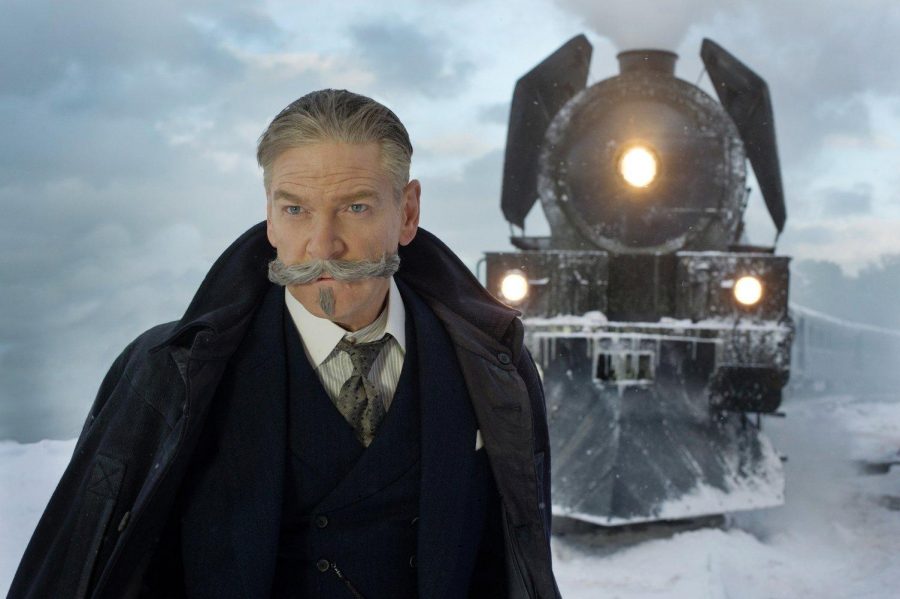 Editor's Note: The grading system used here is similar to the 10-point scale used in SDSU courses.
GRADE: C+
In today's age of multi-million dollar blockbuster franchises, everyone is a detective.
Everyone is able to pick up on plot holes within stories and inconsistencies in characters.
Our mass consumption of creative media has made all of us much more intelligent and savvy film-goers — gone are the days where we settle for simplistic storylines or tired character tropes.
So maybe this is why I was so disappointed with "Murder on the Orient Express" — there wasn't a single point during the film where I felt the film's creators catered to the audience's intelligence.
Allow me to explain.
"Murder on the Orient Express" is a remake of the classic 1934 novel of the same name by famed author Agatha Christie. The film was adapted before (and better) in 1974.
Set in 1933, the film follows fictional, world-renowned detective Hercule Poirot (Kenneth Branagh) as he tries to solve a murder mystery on-board a train stopped in its tracks on the side of a snowy mountain.
There's definitely no shortage of suspects. You've got "the widow" (Michelle Pfeiffer), "the governess" (Daisy Ridley) and "the professor" (Willem Dafoe), among many others.
Poirot must uncover who is morally bankrupt enough to drug Ratchett (Johnny Depp) and stab him to death while he slept.
The most exciting part of any whodunit mystery is when the audience member gets to play along with the film's detective and try to crack the case.
You have to factor the film's plot and characters into your suspicions, as well as common tropes of the mystery genre and the actors involved. Good mysteries work on multiple levels.
But in "Orient Express," you're not given any time to focus suspicion on any one character for too long, robbing you of the mystery's fun.
Director Kenneth Branagh is so quick to shift focus from one character to the next you're left without your own suspicions.
This is largely because of the oversized cast of the film. Branagh and the film's screenwriters shift so many times between all of them that you're left in a whirlwind of general suspicion directed toward everyone.
But in another way, this is where the film excels.
The ensemble cast in this film is phenomenal. While oversized, everyone in the cast is able to elevate the emotional aspects of the screenplay.
This is especially true for Michelle Pfeiffer as Mrs. Hubbard and Josh Gad as Hector MacQueen.
But even after getting whiplash trying to focus suspicion on one character as the murderer, I was easily able to call the ending of the film, which is the most disappointing part.
Besides the stellar performances, notable production and costume design, this murder mystery is too unfocused to merit a theater outing. My advice? Wait to rent this one.
Ian Lack is a reporter at The Collegian and can be reached at [email protected]