Pride Spotlight: Dave Jones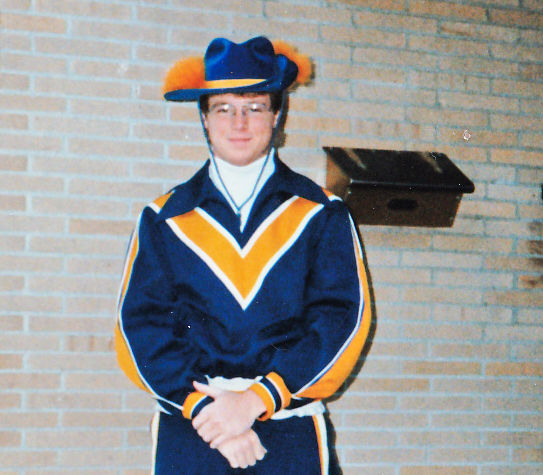 SARA BERTSCH Editor-in-Chief
October 7, 2015
Every day at 4 p.m., Dave Jones could hear The Pride playing from his childhood home in Brookings.
It was always a dream of his to play in the band and it became a reality in 1983 when he joined The Pride of the Dakotas. Little did he know he'd eventually be the president of the The Pride of the Dakotas Alumni Chapter.
Jones was in The Pride from 1983 to 1986. He was on the drum line, eventually leading it his senior year.
One of his favorite memories involves a game versus North Dakota State. The band traveled to Fargo and marched in the pre-game show. Their performance went so well that they received a standing ovation from the NDSU crowd.
At this time, NDSU was already instilled as a rival, making the standing ovation even sweeter. But even this memory is not Jones' favorite.
"My favorite part of The Pride was holding the last note at a show in Coughlin-Alumni and seeing that standing ovation and feeling that hair stand up on the back of the neck," he said. "Just that feeling of standing there and the crowds roaring."
Even though its been more than 20 years since Jones has been a part of The Pride, he still remains active in his role as the president of the alumni chapter which has 2500 formally registered members.
The chapter was created in 2012 and is the only interest-based alumni chapter at SDSU.
"We're really trying to formulate an overall strategy of the chapter and support the band," Jones said.
Jones continues to use his experience from his days in The Pride now with his position as a business analysis senior manager with Citibank.
"What I got out of it was a couple things. One was the work ethic," Jones said. "What I got from being in The Pride is that you get more done when you're having fun. It's okay to have non-serious moments. It seems to keep people more productive."