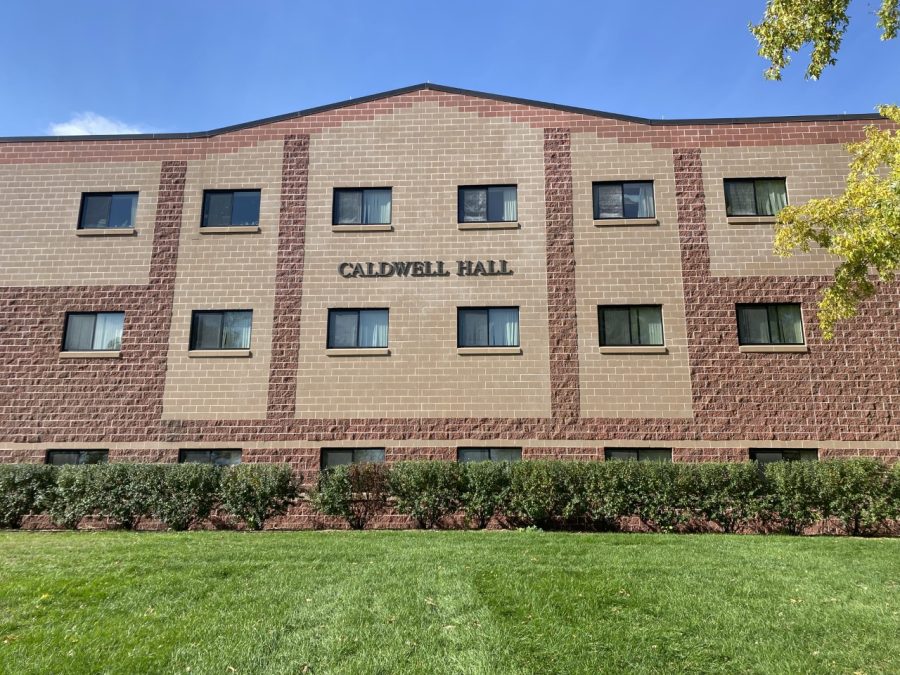 South Dakota State University sent an emergency warning message to all students last Thursday at 10:25 p.m. alerting them of a burglary and sex offense earlier that morning in Caldwell Hall.
"On 10/14/2021 at approximately 4:45 a.m., an unidentified male entered a secure room in Caldwell Hall where two female residents were sleeping," the message read. " … While in the room, one of the female residents was awakened by the individual after being touched, causing him to flee."
The unidentified male was wearing a dark baseball hat, gray sweatshirt and blue jeans. He was described as a white male with a stocky build, blonde hair and approximately 5 feet, 8 inches to 5 feet, 10 inches tall.
According to several university officials contacted by the Collegian, the investigation is ongoing, and they were unavailable to comment further. It is still unclear whether the man is an SDSU student or Caldwell resident.
In Caldwell Hall, rooms are arranged in a suite-style, with two separate dorms connected by a shared bathroom. The report stated that the man entered the unlocked, empty adjacent room and entered the girl's room through the bathroom.
"It's pretty easy to get pretty comfortable on campus," Students' Association President Andrew Rasmussen said. "On your average day to day, this feels like a really safe place, and I do still think that it is, but it was a good reminder to still take precautions." 
Catherine Hoier, a Caldwell Hall resident not involved in the incident, said Caldwell residents were not notified of the crime until the mass email was sent to the entire student body. 
"I believe they could've done more for people living at this hall," they said. "No announcement had been made, no advice to stay safe and lock (our) doors and no admission that something has happened. The people living in Caldwell only got alerted with the single email that was sent to everyone and nothing else."
Hoier said they lost hours of sleep thinking about the assault, and in their mind, how little is being done to protect students. 
"I barely got any sleep and kept making sure the doors were locked and had an idea of what I could use to defend myself in case anything did happen," Hoier said. "Over the next few nights, before I fell asleep, I always imagine, 'What if this person breaks into another room, what if it's someone I know?' or even, 'What if it's my room?'"
According to the university message, The University Police Department is investigating the incident and pursuing leads. UPD is currently seeking any additional information about the person and can be contacted at 605-688-5117.