Busted: Felony convictions record broken, THC to blame
Brookings County has seen the highest-recorded number of felony convictions this year with 152 felony drug convictions thus far in 2019.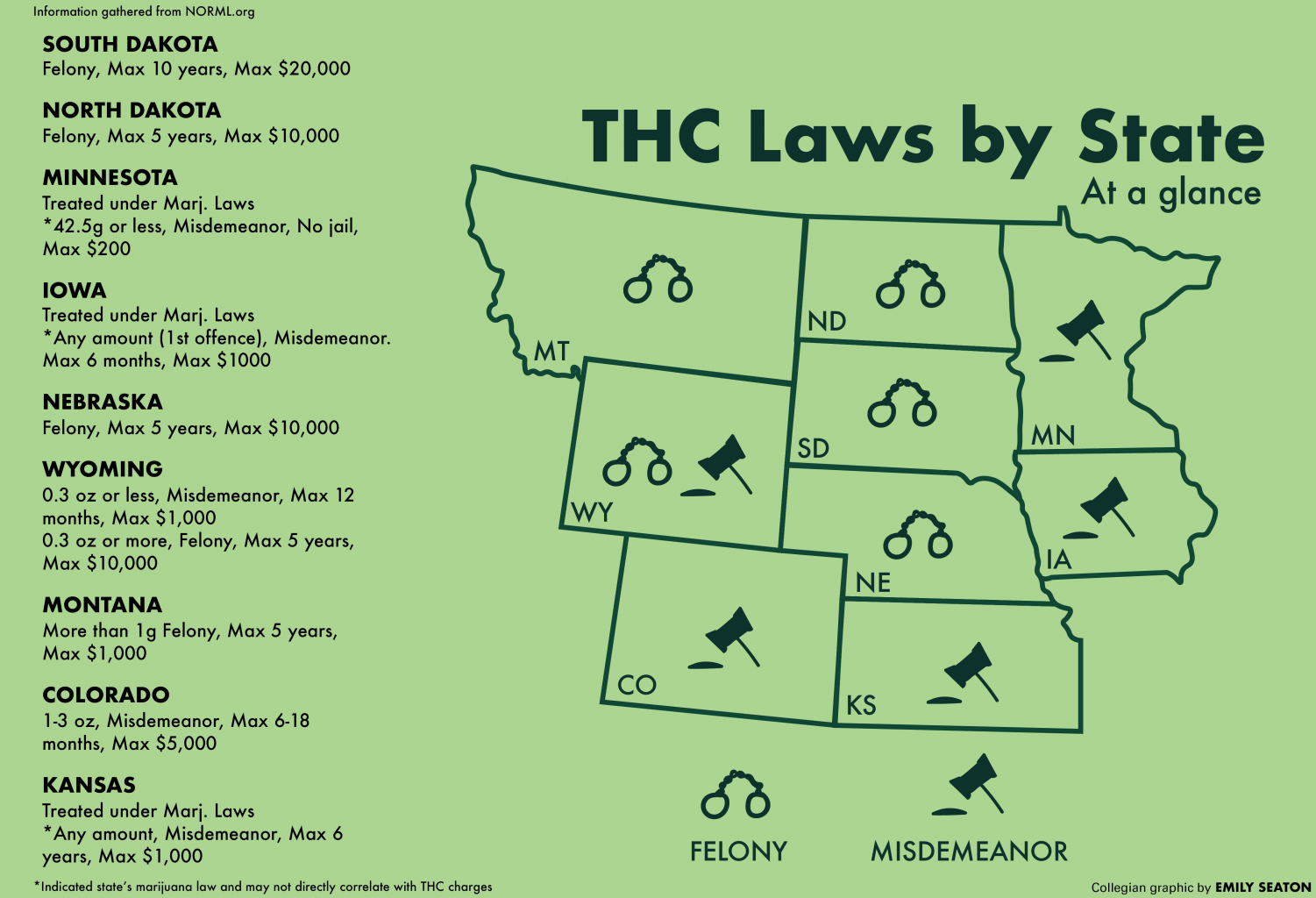 The growing number of convictions can be attributed to the increased use of tetrahydrocannabinol (THC) oil vaporizers, Brookings County State's Attorney Dan Nelson said.
"This year, 2019, is the highest felony conviction rate in the history of Brookings county, and that's being driven primarily by THC oil," Nelson said.
THC, a chemical derivative of marijuana, is classified as a class 5 felony under South Dakota law.
"For the marijuana user,  THC oil is the more attractive drug because it's more concentrated. You can get higher quicker and easier and so it has definitely replaced the commonly used marijuana," Nelson said.
Both the Food and Drug Administration and the Centers for Disease Control and Prevention have issued warnings discouraging the use of THC vaping products.
Officials are seeing higher usage of the concentrated THC oils in comparison to the "leafy green" form of marijuana, Nelson said.
"There is a misconception out there among our young people that just because it is a compound of marijuana, just because THC oil is derived from the marijuana plant, that it is still a misdemeanor," Nelson said.
Brookings is aggressively targeting the dealers and distributors by utilizing confidential informants in addition to audio and visual surveillance in an effort to crack down on the drug.
Nelson cited the difference in state laws as a reason for its increased usage in South Dakota.
"We are dealing with what other states have legalized," Nelson said. "It's cheap, it's easy to get, it's easy to conceal."
Official conviction numbers for 2019 will not be available until after the new year.
However, Nelson confirmed the total number of felony convictions will be the highest in Brookings history.

"When I started four-and-a-half years ago, we might get a marijuana arrest every few weeks, and now it's probably daily," Brookings Police Department Officer Sean Doremus said.
Students are moving to THC cartridges over the traditional plant of marijuana because it is easier to conceal, Doremus said. While it may be easier to conceal, the penalties for THC are far worse than those with the plant form of marijuana.
Nelson has a simple message for SDSU students regarding the use of THC vapes:
"THC oil is a very harmful and dangerous drug. The concentrated levels of THC are extremely damaging to your health," Nelson said. "Possession or ingesting of THC oil is not a misdemeanor and will be prosecuted as a felony in Brookings County."