How to stay focused, productive until semester ends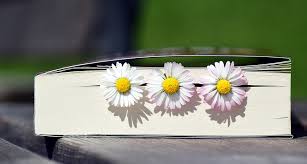 With the spring weather fast approaching, many students are probably eager for classes to end and summer to begin.
We are doing our best to attend classes, but the start of school year zeal is gone, and what's left to think of is the sun and fun we had during spring break.
Here are five tips to cure this ill fated feeling and help finish the semester strong.
1.Water
I know I probably put this in every article, but that's because it's important. You're going to need to keep taking in fluids during this period. Seasonal changes affect our bodies making it really hard to focus on school work and following the other tips to come. So, drink up.
2. Set small goals
It's the end of the school year and you put off writing or drafting all your papers till last minute. Small goals seem highly improbable at this point I'm guessing?
Well, good news, they aren't. Aim for goals, such as writing two pages of a paper, going over one lecture review, or simply reminding yourself to check due dates for projects. The Notes app is great for this and offers bullet points so you can feel the satisfaction of getting work done. Not only does this keep you from feeling unmotivated when you are unable to accomplish bigger tasks, it also sets you on a steady path of success.
3. Think big
Even though we set smaller goals, it's important to think of the bigger picture. For some of us, it's graduating. For others, it's being able to get through another year. Whatever group you fall into, it's important to remind yourself of exactly why you have to push through the finish line.
4. Power Pumps
This is what I call all 30-minute breaks, but they are not for everyone. Some people work better with power naps, others with 30-minute internet breaks and some with 30-minute energy boosters. Whatever gets your body to relax and makes your mind receptive to more information is a power pump. We all go through brain drain, where we flood ourselves with more information than it is willing to process. This is where power pumps come in handy, they help you rejuvenate and keep you motivated.
5. Stay positive
Especially at this point in the semester, think and reward yourself for your previous and present accomplishments. These help remind us that we are capable of accomplishing the goals we have set.
Hopefully these tips serve as a helpful guide to wrap up the semester on a good note. Remember happiness is the greatest form of success.